2018,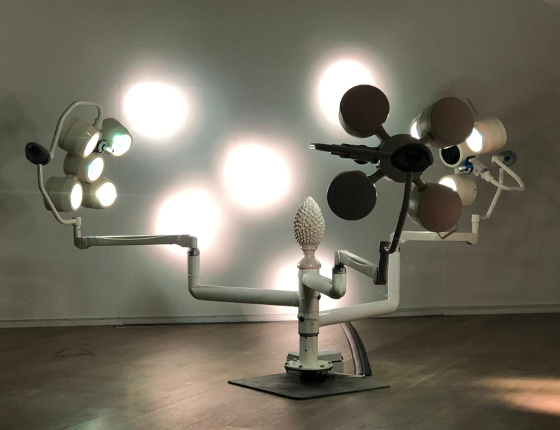 Loitering Theatre: Nina McGowan
Pineal Centrifuge Beta is part of Surveillé·e·s curated by Nora Hickey M'Sichili at Centre Cuturelle Irlandais Paris, France.
(14.09.2018 - 16.12.2018)



Pineal Centrifuge Beta brings into surgical focus the place of the pineal gland as a site of spiritual resistance to surveillance capitalism. The pineal is the guardian of the ancient path ways between sleeping and waking; and of the bardos that join life to death.


The seeds from the Pineal cannot be watched, measured, harvested or sown. Awake while dreaming, dreaming while awake, Loitering Theatre are curious about this mystical power which always will resist capitalism's glare.


---
№ 7/16
№ 1/1